Sniffer dogs being used to help find leaking water mains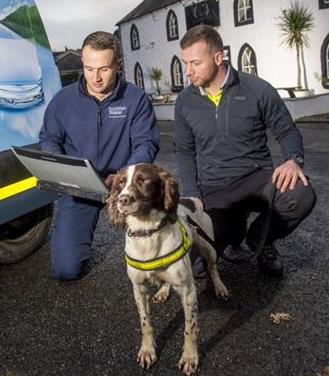 Sniffer dogs are being used to help find leaking water mains for the first time in Scotland in rural areas where the water does not always show on the surface.
Two spaniels, called Snipe and Denzel, have been trained by ex-military dog handlers to detect the smell of chlorine in treated water.
A trial programme in parts of Dumfries & Galloway and Ayrshire surveyed Scottish Water's trunk mains and searched for leaks enabling us to assess whether to use them on an ongoing basis.
During the trial, the dogs found leaks on a 24-inch steel main in the Dalmellington area and on a nine inch main near Lochmaben.
Since 2006, leakage has been reduced by over 50% using a number of modern technologies. However, we are always looking for new and innovative ways to do the job more effectively.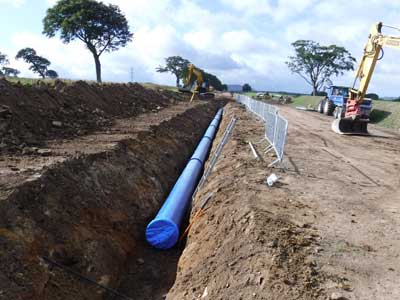 £20million project
A £20 million project to make the drinking water network in the city and beyond more resilient is more than a third complete.
Scottish Water has installed just over 4 km – out of total 12 km – of brand new mains in the southern part of the city which supplies much of Edinburgh and parts of West Lothian.
The investment will allow customers to be supplied from two different locations – Glencorse and Marchbank Water Treatment Works - making it less likely that they are left without water.
The extended network will also have the capacity to link to other existing and future water supplies across parts of the south of Scotland. It will ensure Scottish Water can provide its customers in Scotland's capital city, including a growing number of households and businesses, with fresh water around the clock.
Extra care
The network expansion across part of the Pentland Hills – some of it visible from the city bypass and the A702 near Hillend - has included working in areas where World War One training trenches were constructed. Work is also being carried out in part of the Swanston Conservation Area where any work taking place in April and July requires extra care and consideration due to lambing season and ground nesting birds.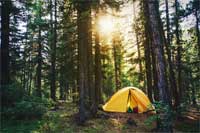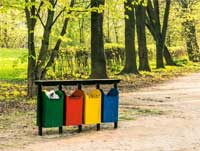 With signs of spring and hopes of summer, experienced camper Peter Byrd's Definitive Guide to Sustainable Camping https://professionalcamping.com/guides/sustainable-camping-definitive-guide) comes to us at a great time. Whether you are a daytime hill walker enjoying the Pentlands, an overnight camper or a serious wild country backpacker, Peter's "Leave No Trace" camping principles and his "Ten Essentials of Sustainable Camping" are an invaluable guide for all of us who want to enjoy and preserve our wonderful countryside.