This is the report on the toilets which went to the recent CEC T&E Committee, where it was approved. Your Community Council continues to monitor this situation.
4.5 "Committee asked officers to engage with the local community in Colinton to understand if a community asset transfer (CAT) of Colinton's public toilets could be used as a vehicle for improving provision and, meanwhile, retain the Colinton Public Convenience throughout the process of local engagement and the development of any other alternative plans as part of the ongoing public conveniences strategy.
4.6 Officers met with community representatives and Councillors on 4 June 2021 to discuss the Colinton public conveniences. The community representatives indicated there was no local appetite for a CAT of these facilities at this time as they were already focussing on a CAT in Spylaw Park. On this basis, a further decision will now need to be made by Committee on whether to maintain the facility (outside of the plans for future provision) or close it.
4.7 It was acknowledged that more people are visiting the area either on their way to the Pentlands or to go to Colinton Tunnel, which has recently been highlighted as a tourist destination by Visit Scotland. To aid the decision making, it was agreed that the usage of the toilets would be monitored for 12 months and that this data, along with qualitative data, would be considered to provide a 'holistic' view on whether Colinton toilets fall into the future provision. Meanwhile the toilets would remain open and additional signage would be installed to promote them further to visitors to Colinton Tunnel."
Having secured the opening of the toilets, their use is now being monitored by the CEC, via electronic sensors (probably in the doors.) While it is agreed that footfall is only one criterion when measuring use and value, it is the one CEC officials keep quoting (apparently Colinton's loos have low usage figures - old data we suspect...). The toilets are open 10am to 6pm, so please, when you are in the village and need to spend a penny, make sure you spend it in our toilets!
Here is an analysis of the EACC conference presentation given on 22nd April 2021
"It is an interesting comparison between Copenhagen and Edinburgh's journeys towards Carbon Neutrality."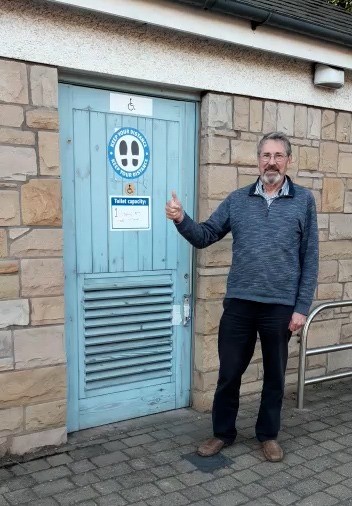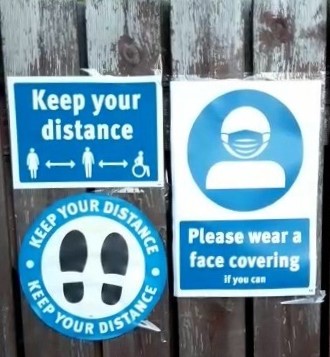 Colinton's toilets opened on Wednesday 30 June, with all the required signage and warnings for their safe use. Colinton CC's Chair Tom McDonald welcomes the opening and thanks all the community organisations and councillors who supported the CC's campaign to keep the toilets open including CVE, CAA and Colinton Tunnel. Thanks too to all the individuals in the community who lent their voices to this campaign. We'll keep a watching brief as the long term future of the toilets unfolds.
Local ecologist Nigel Rudd shares his knowledge of Japanese knotweed, giving us the facts- and clearing up some of the fiction- surrounding this prolific plant.
Japanese knotweed (Fallopia japonica) is an elegant herbaceous perennial plant which was imported to Britain by Victorian plant collectors. Popular because of its striking appearance, vigour and size, the species has, in common with many introduced plants, 'escaped' into the wild, where it rapidly grows into very dense stands, reaching heights up to 4m.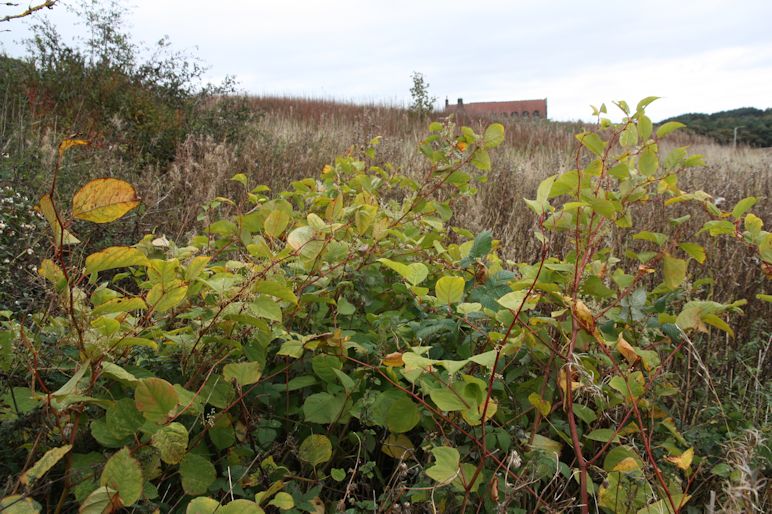 Stand showing typical yellow leaves and red stems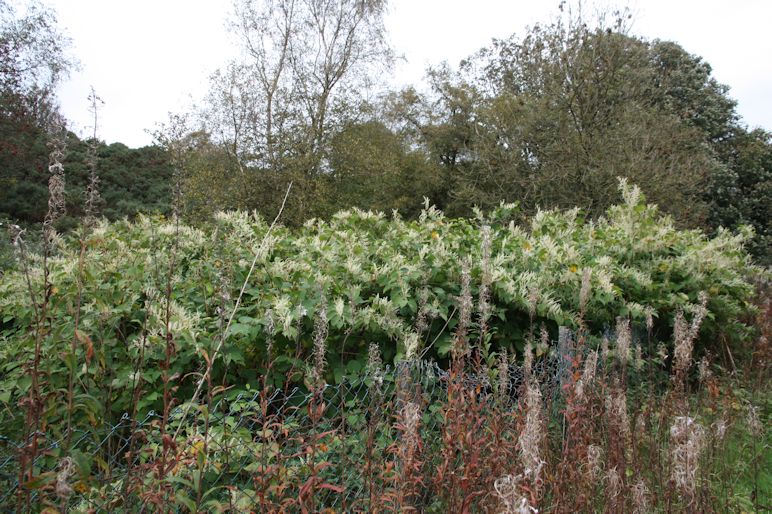 Dense summer stand with clusters of creamy flowers
Why is Japanese knotweed important?
This species threatens the UK's biodiversity because most native plants simply cannot compete with its rapid spring growth (up to 10cm a day); its prolific rhizomes (shoot-producing underground stems), and its habit of growing in dense, single-species stands. It grows almost anywhere - on derelict land, riverbanks, abandoned properties, railway lines, and gardens. Its presence can be the result of previous land use, but very often it arises because of illegal fly tipping. It is widespread throughout Edinburgh, and in Colinton the species occurs in the valley of the Water of Leith, in woodlands and in private gardens.
Can it damage buildings? READ MORE to find out
ColCC have been involved in getting the Dell Bridges repaired and on Thursday 27 May, Cllr Gavin Corbett (Fountainbridge/Craiglockhart) wrote:
"At a meeting of all councillors I put forward a motion on the far-too-long-delayed repairs to bridges and paths in the Dells. Big thanks to Water of Leith Conservation Trust, to the local community councils, and to residents for feeding into that.
In response to my motion, at the meeting today, it was confirmed that a report would be going to the Culture and Communities Committee on 15 June with a recommended investment programme in green spaces; and that both bridges and associated paths are on that programme. Importantly, that report will put both bridges into the core funding programme from the council. Although local community councils and Water of Leith Conservation Trust had signalled an appetite to lead a community fundraising and volunteer effort to tackle the Pipe Bridge, that will now rightly be a core project for the council.
So good news! I shall be following up with officers to ensure that the work is programmed as quickly as possible. But at least now the impasse seems to be clearing after far too long."
We have prepared some information on Japanese Knotweed for private owners of property. Click this link to read it.
The City of Edinburgh Council have an invasive weeds team to deal with both Japanese Knotweed and Giant Hogweed on Council owned land. For further information follow the links below.