| | | | |
| --- | --- | --- | --- |
| Tom McDonald | - Chair | | Ex-Officio Members |
| vacant | - Vice-Chair | | Member of Parliament |
| David Bewsey | - Secretary | | Joanna Cherry QC MP |
| Carol McMillan | - Treasurer | | |
| Dr David Houston | | | Members of the Scottish Parliament |
| Ken Eyeington | | | Gordon MacDonald MSP (Edin burgh Pentlands) |
| Bill Alexander | | | Gordon Lindhurst MSP (Lothians) |
| Anne McDonald | | | Councillors - City of Edinburgh Council |
| Lorraine O'Shea | | | Councillor Scott Arthur |
| Ian Cowie | | | Councillor Phil Doggart |
| Jennie Loudon | - Colinton Village Events | | Councillor Jason Rust |
| | | | |
| | | | For details of Exofficio's surgeries CLICK HERE |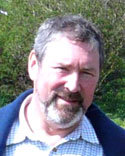 My family moved into Colinton in 1986. Our children attended Bonaly Primary School, where I served on the school board till they left.
I have an honours degree in architecture and have run my own practice for 12yrs (ongoing). My previous career includes c.25yrs in many different forms of housing - including design, development, and senior management roles – active across most of Scotland, major cities in England and occasional foreign projects.
I am a member of the RIAS Government Committee.
My wife Anne owns a PR and training business. Both our businesses were based in Colinton for several years.
I believe all parts of a healthy community should be heard. Colinton Community Council can deliver that, and help to ensure beneficial change for the whole community is not thwarted by less inclusive interests.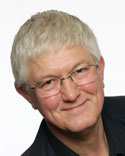 Born in Colinton where I have lived for all but 15 years. I have always taken great interest in Colinton and the much-valued open spaces within and around it which I see as a very important asset. For some years I served on the committee of Colinton Amenity Association involved with one of the local Pentlands Neighbourhood Partnership subgroups and supporting improvements to Redford Woods, Spylaw Public Park and the consultation on the management plan for Dreghorn Woods. For 27 years I worked for a major multinational healthcare company as a specialist scientific photographer developing novel techniques in electron microsopy to support the research work of the company gaining a Fellowship of the British Institute of Professional Photography. Latterly involved in marketing media, developing training materials and a product website. Now self-employed hosting and building internet websites for individuals and small businesses.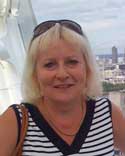 Carol is retired and lives in Colinton. She previously worked for the City of Edinburgh Council and British Telecommunications Group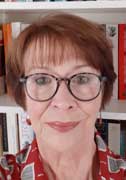 Anne has lived in Colinton for thirty years with her architect husband Tom. They have two children, now in their thirties, both of whom went to Bonaly for their primary education. A graduate of Edinburgh University, Anne worked in the Scottish Office for several years, before leaving to start a family and pursuing a career as a freelance journalist. She wrote for various national newspapers and business/specialist magazines before setting up AM Communications, a Public Relations and Management Training Consultancy. Recently semi-retired, Anne is keen to become more involved with the community in Colinton. She hopes to bring a strong female voice and practical business skills to the work of the Colinton CC.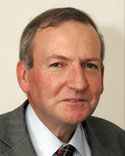 Resident in Colinton for over 30 years with my wife and family, I love the area. I have been Chair of Woodfield Park Residents Association most of that time where we manage woodland within the Conservation Area.
Originally a mathematical physicist, I entered IT management in the 1970s and my career started in ICI and then moved into local government including 12 years as a senior officer at the City of Edinburgh. Periods as a consultant in best value, e-government and change management followed. I was President of my professional society, chaired lots of meetings and returned there later as Finance Director during a period of strategic challenge.
Now that I am semi-retired, I have a bit more time to put something back into the community and offer significant general management skills to assist the development of the Community Council – a new entity tasked with representing the whole community of Colinton.

A native of Ireland, who has also lived in New York and San Francisco, I moved to Scotland 15 years ago and have lived in Colinton ever since.
I have been involved with the local community for much of this time and have been Chair of CVE Group since 2011.
In my earlier career I was a marketing manager, but changed focus to become a mortgage and insurance broker. I now run a financial services business with my husband.
I enjoy my 'extra-curricular' role in helping to organise Art in the Park and CVE's other events and projects including Christmas on the Corner and Colinton in Bloom. I hope to continue to promote community spirit by representing CVE Group on Colinton Community Council.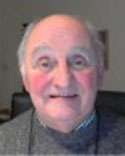 A resident of Colinton since 2001 and actively working there since 2004. Background: Engineer, with 30 years in general management holding directorships within international engineering companies involved with transport, energy and mining sectors; now retired. Member of other unrelated professional bodies.
Recent and Current Activities.
Trustee with the Water of Leith Conservation Trust since 2002
Business owner, Colinton Arts since 2004
Founder of Art in the Park 2005 and member of Colinton Village Events (NFPO)
Committee member CAA 2008 to 2013
Volunteer & facilitator 'The Art Room in Scotland' since 2013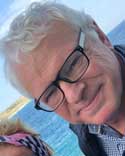 Originally from York and having enjoyed many a Scottish holiday when younger, I have had the privilege of living in bonny Scotland for most of my adult life, settling in Colinton with my wife and family over 25 years ago. Our children, now in their twenties, attended Bonaly.
Having worked in Administration and graduating from Napier I made a career change and now run a busy specialist Plumbing and Heating business based here in Colinton, which has been established for over 20 years.
When time allows interests include hillwalking (summer only now!), renewable energy, and asking CEC to maintain the infrastructure of our Edinburgh roads. Having always had a preference for public transport rather than using a private vehicle my wish is to encourage other people to move away from private transport to public transport with a view to reducing atmospheric pollution.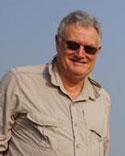 Ian joins the Community Council as a co-opted member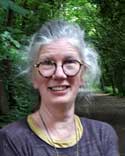 Textile artist and part time childminder. I have lived in Colinton since 1985 and have been actively involved with Colinton Village Events since its inception.