UPDATE ON THE BRIDGE ROAD CO-OP
Latest news is that the contractors at Bridge Road are on the point of handing over the building works to the Co-op. This means that the internal fit-out work should be underway soon, a process which is expected to take about 8 weeks to complete.
So if all goes to plan we can look forward to the Co-op opening in mid/late May.
We also understand that (after comment by the Community Council in 2017), the Co-op has decided to relocate its satellite dish from the Long Steps to the back of the building.
SOS SAVE OUR WILDLIFE - Hedgehogs
SAVING HEDGEHOGS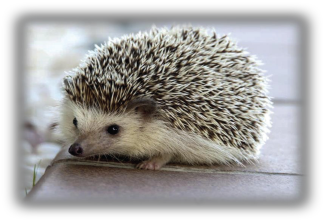 HEDGEHOGS ARE IN TROUBLE - HEDGEHOGS NEED YOUR HELP
Hedgehog populations are in drastic decline.
More than 50,000 are killed each year on Britain's roads.
Hedgehogs are also killed in strimming and mowing incidents.
Hedgehogs die when eating slugs which have been poisoned with slug pellets.
HOW YOU CAN HELP MAKE A DIFFERENCE
Drive slowly after dark and early morning and check for hedgehogs on the road, verges and pavements.
Always check long grass and under bushes/shrubs before mowing/strimming.
Check your garden for hedgehogs before letting dogs out after dark.
Put out a shallow dish of fresh water in a secluded part of your garden especially during dry spells.
Check leaf piles and wood piles before burning.
Leave a small space under your fence so that gardens are linked to allow hedgehogs to travel safely.
For details please refer to www.hedgehogstreet.org/help-hedgehogs
DON'T use slug pellets or poisons. Alternatives are sand, wood chips, gravel or thorny twigs.
NEVER feed Hedgehogs milk.
Avoid nuts, seeds, dried fruit, mealworms, bread, cakes and biscuits.
You can feed meat based dog/cat food (pate/jelly not gravy or fish based), dried hedgehog food (available online or from RSPB) or crushed cat biscuits.
If you find a sick, injured, or tiny Hedgehog, or a Hedgehog wandering about during day time please call the SSPCA immediately on 03000 999 999
SOS SAVE OUR WILDLIFE - Birds and Bees
SAVING BIRDS, BEES and BUTTERFLIES

HELPING BIRDS
Keep cats in overnight during the Bird nesting season (March - August).
Put out an elevated shallow tray (bird bath) of fresh water for drinking and bathing.
Feed quality seeds and nuts over winter (try to keep feeders clean), also mild grated cheese, soaked dried fruit / fruit cake, unsalted hard fats, pastry raw or cooked, cold potatoes, apples and pears. Note (dried fruit can be harmful to dogs and cats).
Plant bushes which have berries, plant thick shrubs and hedging and leave some of your garden wild. Check when to cut back for best berry production or retention.
DON'T feed bread or anything salty or sticky.
DON'T cut back hedges and shrubs during the Bird nesting season (March - August). It is an offence under the Wildlife & Countryside Act 1981.

HELPING BEES
Plant Lavender, Delphiniums, Foxgloves Poppy and Wallflower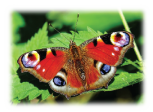 HELPING BUTTERFLIES
Plant a purple Buddlea (Butterfly bush) Cosmos, Alysum, Aster and Nasturtium.
Published courtesy of Milesmark and Baldridge Community Council. Minor amendments by Colinton Community Council
Bank closures: impact on local businesses, consumers and the Scottish economy inquiry
Community Councils are being asked by the Scottish Parliament's Economy, Jobs and Fair Work Committee to share information about their inquiry into the impact of bank closures.
The main inspiration behind the Committee's inquiry is that the number of bank branches across Scotland reduced by a third between 2010 and 2017.
The Committee wants to hear from as many people as possible (both as members of a community council, as a business owner or as an individual). The Committee are keen to find out how branch closures have impacted communities at as local a level as possible.
More information is available in the hyperlinks below.
Music for Easter - Colinton-Merchiston Choir
Did You Know....?
You have two ways to contact our local Police: by ringing 101; or 999. So which to use when?
We asked our Community Police Office PC Graham Howie and he said:
The Police are always keen to prevent crime, so if you see anything that looks to you like it might result in an incident, you should call 101- even if nothing has happened...yet. Be aware, this is a busy line. Keep trying!
If an incident is happening, then call 999 for a more immediate response.
Did You Also Know...?
The No 10 Bus Service in Bonaly is a "Hail and Ride" service. This means that while there is no specific Bus Stop in Bonaly, if you see the bus approaching and want to get on, you can put out your hand to stop it and simply "Hail and Ride".
The monthly Police Reports are now available HERE