The Colinton & Merchiston Choir join with the Merchiston Castle School Choral Society for a varied programme of choral music. Come to the refurbished McEwan Hall in Bristo Square at 7pm on Sunday 24 March to enjoy the 200-strong choir's performance, including Chilcott's "A Little Jazz Mass", Parry's "I was glad" and Wesley's "Ascribe unto the Lord". Admission free. All welcome!
For more information, please visit www.colintonchoir.org
REVIEW OF COMMUNITY COUNCILS SCHEME- your chance to comment
In 2018/19 a public consultation was held on the need for changes in the Community Councils Scheme - the rules and regulations which govern the conduct, procedures and operation of Community Councils.
Based on responses to that consultation, the City of Edinburgh Council has now produced a report reviewing the Community Councils Scheme and suggesting various changes and additions (helpfully shown in red). These include updates on Community Planning; the inclusion of Scottish Youth Parliament representatives on Community Councils; an Engagement Officer with responsibility for youth and community involvement; changes to the Code of Conduct; and the introduction of a Complaints Procedure.
This draft Scheme forms part of a Consultation Pack which includes a covering letter, list of contents, recommendations and response form and is available on the Council's online consultation hub https://consultationhub.edinburgh.gov.uk/, in libraries and local area offices.
A drop-in session is to be held on 21 February 2019, 3 – 4 pm, Wester Hailes Library, 1 Westside Plaza.
The deadline for responses is 22nd April 2019.
The next meeting of Colinton Community Council will be on Tuesday 9th April 2019 at 7:30pm in the Function Hall at Colinton Bowling Club, 49a Redford Road. The latest papers for the meeting ill be published nearer the time.
In November last year, the Minister for Community Safety announced the Scottish Government would be taking forward a public consultation on the use and regulation of fireworks in Scotland. I am pleased to confirm that the consultation is now live and will run for a period 14 weeks, closing on Monday 13th May 2019.
During the consultation the Scottish Government will seek views on how people use and enjoy fireworks, the impact they have on people and communities across Scotland, as well as their impact on animals. It will seek views on the sale of fireworks to the general public, and ideas on what action can be taken to ensure fireworks continue to be enjoyed safely and responsibly.
While much of the current legislation on the sale of fireworks is reserved to Westminster the consultation will help to identify gaps, issues or unintended consequences with the current regulatory framework.
Alongside the consultation we will be running a series of engagement events to create opportunities for members of the public, alongside local partners, to deliberate on the key issues and discuss with others what could be done going forward. Details of events alongside access to the consultation on Citizen Space can be found via the following link https://consult.gov.scot/safer-communities/fireworks/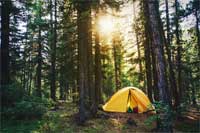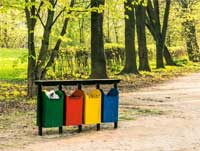 With signs of spring and hopes of summer, experienced camper Peter Byrd's Definitive Guide to Sustainable Camping https://professionalcamping.com/guides/sustainable-camping-definitive-guide) comes to us at a great time. Whether you are a daytime hill walker enjoying the Pentlands, an overnight camper or a serious wild country backpacker, Peter's "Leave No Trace" camping principles and his "Ten Essentials of Sustainable Camping" are an invaluable guide for all of us who want to enjoy and preserve our wonderful countryside.