Starting on 12th October Scottish Gas Network s and Kier, their contractor with commence work on a major gas main renewal project starting with a full closure of Bridge Road. The full programme with not finish until May 2020 culminating at Dreghorn Link. Details of the individual phases are indicated in a presentation. Click on the images to see the presentation.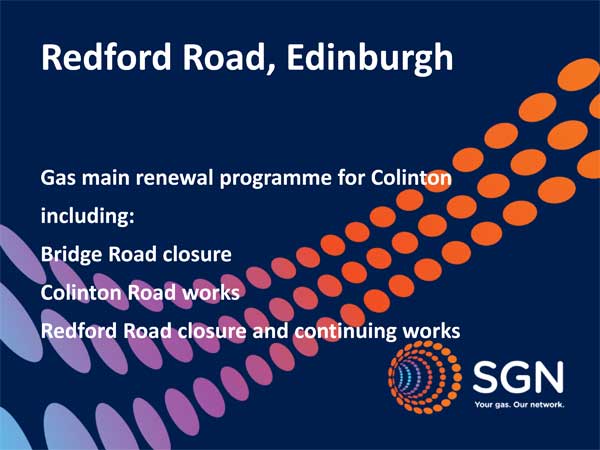 BBC Scotland's political discussion programme, Debate Night is travelling around Scotland again. To apply to be part of the audience. Go to: http://bbc.co.uk/debatenight and click "join the Debate Night audience"
Dates for this event are:
Edinburgh Wednesday 18th September
Edinburgh Wednesday 25th September
Greenock Wednesday 2nd October
Ayrshire Wednesday 9th October
Edinburgh Wednesday 16th October
Stirling Wednesday 23rd October
Aberdeen Wednesday 30th October
Edinburgh Wednesday 6th November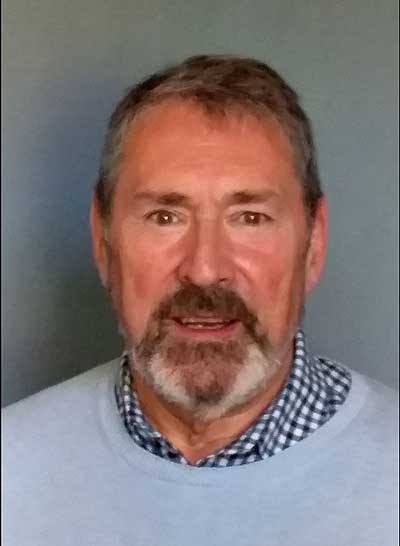 Tom Mcdonald Tom McDonald, Chair of Colinton Community Council talks about Colinton Community Council's work and opportunities to get involved.
Community Council elections are coming up – nominations begin on 9 September- and present an opportunity to get involved in your community. But it's not only about membership, you can join in by coming along to our monthly meetings; by signing up for our E - News at http://eepurl.com/be3UYz; by reading our Pharmacy noticeboard and our Website www.colintoncc.org.uk; and by following us on Facebook (https://www.facebook.com/ColintonCC/) and Twitter (@ColintonCC).
You can also come along and talk to us in September when are holding "Meet and Greet" events as follows:
The Swing Café - Wed 4 September 11-1pm
Thorburn Road Library - Fri 6 September 10-12pm
Co-op - Friday 13 September 10-12pm
A bit of history: the Community Council was formed some four years ago by a group of interested locals who felt that while there were lots of excellent, special-interest membership groups in Colinton, a Community Council would provide a public platform where the widest local views could be heard and represented–usually to the City of Edinburgh Council (CEC).
Since then we've met 9 times a year to discuss matters of local interest and to hear from the community; received regular reports from our Community Police; and heard from expert speakers, usually on service-based issues like buses, lighting, bin collections etc.
Key activities included hearing and representing local views (pro and anti) on the Co-op; development plans for Campbell Park; Tiphereth proposals; environmental improvements; Ward boundary changes; traffic and parking; emptying of litter bins; Christmas lights; and Redford Barracks.
More generally we act as an Information Hub passing on news about activities, events and issues affecting Colinton, from bus routes and road closures to Art in the Park!
Do come and talk to us at a Meet and Greet in September, or get in touch via our Secretary.
It has been suggested that website visitors might find the following links to local online publications helpful. These are the Colinton Newsletter and Dell Directory