Our public toilets, which are just 8 years old and needing very little maintenance, serve an elderly population as well as Bus drivers who stop at the nearby terminus should not be subject to Edinburgh Council's cutbacks. We will fight on to save them.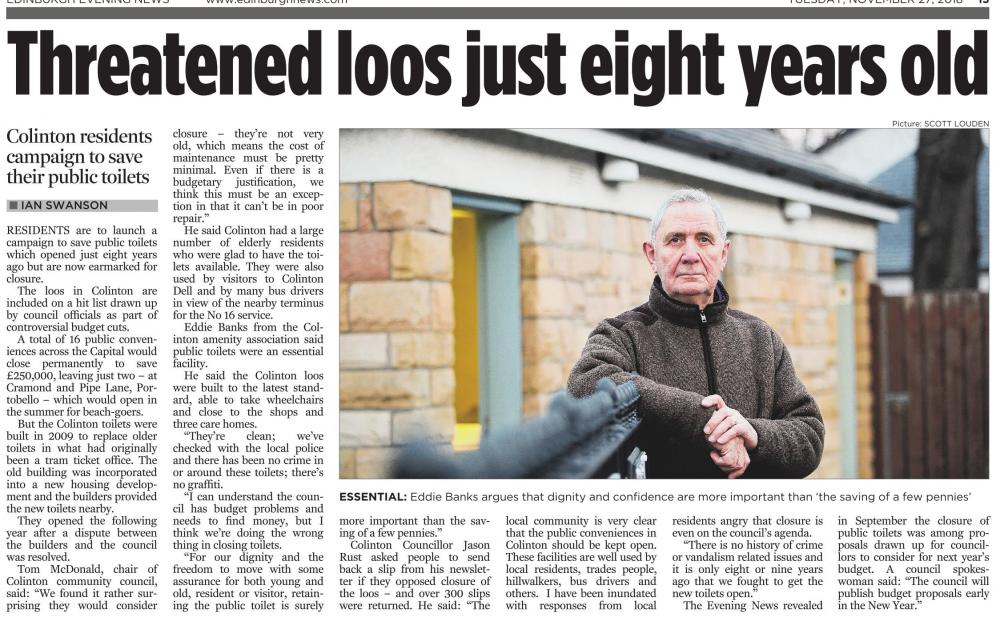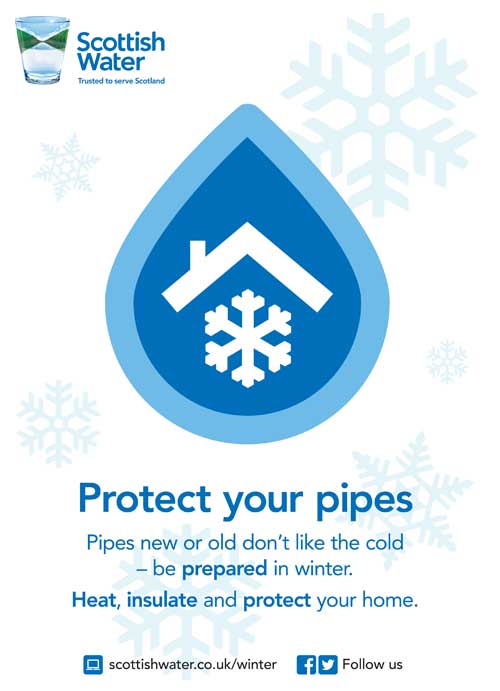 Follow our winter code. Heat, insulate and protect
Heat
Warmth offers the best protectionagainst frozen pipes, so when temperatures are low, leave your heating on a low setting, or set it to come on a couple of times a day.
We're taking a break over the festive season, so there won't be a meeting in January.
The next meeting of Colinton Community Council will be on Tuesday 11th February 2019 at 7:30pm in the Function Hall at Colinton Bowling Club, 49A Redford Road