COMMENTS PLEASE:
Proposed Vodafone Base Station Installation at 185 Redford Road, Colinton, Edinburgh. EH13 9PN
Cornerstone Telecommunications Infrastructure Ltd (Cornerstone) is seeking comments on a new mast which is required for the rollout of Vodafone's 5G service. This will be located at 185 Redford Road, and will be erected close to an existing mast that will, in due course, be upgraded for Telefónica's 5G service. (Cornerstone is a joint venture company owned by Vodafone and Telefónica UK (aka O2) and manages a single grid UK network for these two independent companies.)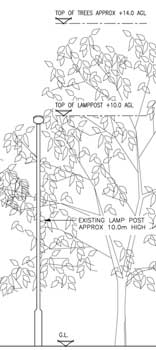 These extracts from Cornerstone's information about the proposed mast have been annotated by the Community Council with indications of its location and visual impact. Full documents from Cornerstone can be downloaded below.

Comments to Cornerstone via: This email address is being protected from spambots. You need JavaScript enabled to view it.
Feel free also to copy comments to This email address is being protected from spambots. You need JavaScript enabled to view it.
FOR REFERENCE, A 20m MAST IS ABOUT AS HIGH AS A SEVEN STOREY BUILDING
As we move into phase 2 of our route map, changes to restrictions are happening in stages.
Here are some of the restrictions that will change in Scotland from Friday 19 June
Full details
bit.ly/19JuneRules
Network update from Lothian Buses from 21 June;service change details under News on www.lothianbuses.com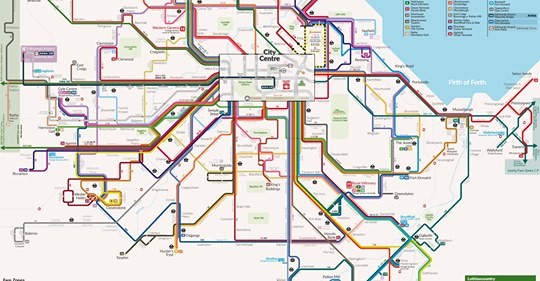 The Edinburgh Evening News has reported that the future of Bonaly Scout Camp may be threatened by loss of income caused by the Covid-19 lockdown. More: https://www.edinburghnews.scotsman.com/health/coronavirus/two-edinburgh-scout-centres-risk-staying-closed-permanently-charities-face-financial-crisis-2880921
Let us have your views at This email address is being protected from spambots. You need JavaScript enabled to view it.
In order to simplify the way Edinburgh residents can contact their Community Policing Team four new mailboxes have been established for each locality plus a dedicated mailbox for the City Centre.
The new mailboxes will be monitored by more officers and aim to provide a clearer single point of contact for email correspondence in each area. Contact can be made with immediate effect at:
• North West Edinburgh – This email address is being protected from spambots. You need JavaScript enabled to view it. Council Wards: 01 Almond; 03 Drum Brae/Gyle; 04 Forth; 05 Inverleith; 06 Corstorphine/Murrayfield
• North East Edinburgh – This email address is being protected from spambots. You need JavaScript enabled to view it. Council Wards: 12 Leith Walk; 13 Leith; 14 Craigentinny/Duddingston; 17 Portobello/Craigmillar
• South West Edinburgh – This email address is being protected from spambots. You need JavaScript enabled to view it. Council Wards: 02 Pentland Hills; 07 Sighthill/Gorgie; 08 Colinton/Fairmilehead; 09 Fountainbridge/Craiglockhart
• South East Edinburgh – This email address is being protected from spambots. You need JavaScript enabled to view it. Council Wards: 10 Morningside; 15 Southside Newington; 16 Liberton/Gilmerton
• City Centre – This email address is being protected from spambots. You need JavaScript enabled to view it.
Council Ward: 11 City Centre
Until now there have been 17 Community Policing Team mailboxes in operation across Edinburgh's four policing sub-divisions. This has caused some confusion for those seeking to contact local officers and has lead to delays in responding to queries.
The previously used mailboxes will remain in operation during a transition period and in due course these will be closed.
FUTURE MEETINGS:
DUE TO THE CORONA VIRUS CRISIS, FUTURE MEETINGS IN PUBLIC OF COLINTON COMMUNITY COUNCIL HAVE BEEN CANCELLED.
THE COMMUNITY COUNCIL WILL STILL BE AVAILABLE ONLINE AND WHERE APPROPRIATE PAPERS WILL BE PUBLISHED ON OUR WEBSITE.
ANY ENQUIRIES, CONTACT This email address is being protected from spambots. You need JavaScript enabled to view it.
It has been suggested that website visitors might find the following links to local online publications helpful. These are the Colinton Newsletter and Dell Directory
Other links to relevant websites are in our LINKS page